Media training and Hispanic media training
Are you a high level executive, business owner, leader, market expert, newsmaker? Are you constantly asked for media interviews and are afraid to say yes? Have you been interviewed before but didn't like the results? Do you want to improve your media interviewing skills? Do you have experience with general market media interviews but are unsure about Hispanic media interview opportunities?
If the answer to one or more of these questions is yes, consider a practical, hands on media training session with LNA Principal Elena del Valle, a 20 year marketing and public relations veteran. She has media trained executives in health care, law, marketing, media, banking, financial services, entertainment, and many other areas of specialty.
During your customized half day or full day session she will discuss media, Hispanic media, media training and Hispanic media training issues and practical techniques with you before recording and reviewing your own mock interviews. The best way to learn is to do and during the session you participate in as many interviews as your time allows.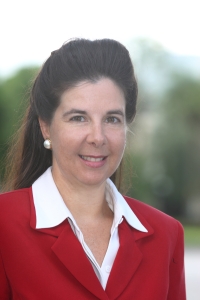 She is the published author of two books and editor of a third. Over the years she has written hundreds of articles about a variety of topics including media training and Hispanic media training.  She wrote the first and only chapter in print on Hispanic media training, Chapter 15 in the Hispanic Marketing & Public Relations book.
Click here for Elena del Valle bio
Click here for information on a downloadable recording including a presentation about  Hispanic Media Training by Elena del Valle.
To request a media training or Hispanic media training quote email lna@lnaworld.com or call today (305) 270-6309. Contact us today!