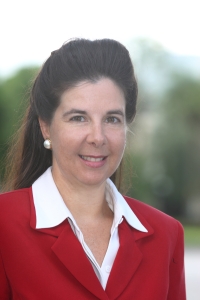 Elena del Valle, principal, LNA World Communications 
Photo: Cristian Lazzari 
Elena del Valle, principal, LNA World Communications will discuss the "New Media Revolution – RSS feeds, blogs, Wikis and other interactive communications tools" during the 2007 Professional Development Day of the Palm Beach Chapter of the Public Relations Society of America (PRSA) Thursday, September 27, 2007. In addition to Palm Beach Chapter members, the members of the Gulfstream Chapter of PRSA, the Gold Coast PR Council and the local chapter of the American Marketing Association will be invited. 
Elena was invited for a second year in a row to discuss this popular and timely topic. Elena is principal of LNA World Communications, a marketing and communications company, where she is responsible for media training, strategic planning and client relations. She is also the director and editor of the Hispanic Marketing & Public Relations book (Poyeen Publishing, $49.95) and host of the companion website and podcast. 
The Public Relations Society of America (PRSA) is the world's largest organization for public relations professionals. Its nearly 20,000 members, organized into 114 chapters, represent business and industry, technology, counseling firms, government, associations, hospitals, schools professional services firms and nonprofit organizations.
Click here for event brochure 2007 Professional Development Day of the Palm Beach Chapter of PRSA
Contact:
Elena del Valle                                                    
elena@lnaworld.com
Editors: JPG photos available