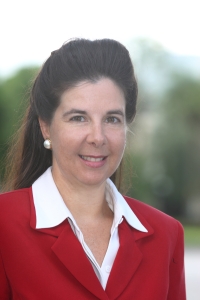 Photo: Cristian Lazzari 
Elena del Valle, MBA, editor, Hispanic Marketing & Public Relations (HispanicMPR.com) will discuss "Hispanics Online: Tapping a Golden Opportunity" during the 14th Annual Marketing to U.S. Hispanics & Latin America conference to be held in Miami January 27-29, 2008.
As an veteran expert on the Hispanic market and frequent presenter at national and international events, she was invited by the conference organizers to share insights and information on the 17 million Hispanics online and how to market to them with the attendees to the Strategic Research Institute event.
Elena is principal of LNA World Communications, a marketing and communications company, where she is responsible for media training, strategic planning and client relations. She is also the director and editor of the Hispanic Marketing & Public Relations book (Poyeen Publishing, $49.95) and host of the companion website and podcast. 
ALM, the parent company of the Strategic Research Institute, is an integrated media company, focused on the legal and business communities. ALM owns and publishes 33 national and regional magazines and newspapers. The company is one of North America's largest producers of conferences and trade shows for business leaders and the legal profession. ALM is an Incisive Media company.
Incisive Media is a provider of specialist business information, in print, in person and online. Incisive Media operates in four principal markets: financial services, risk management, professional services and marketing services.