FOR IMMEDIATE RELEASE      Contact: lna@lnaworld.com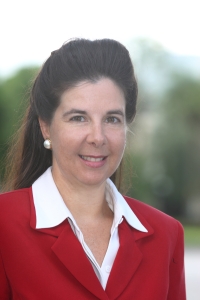 Elena del Valle, MBA, principal of LNA World Communications (https://www.lnaworld.com/) will speak about "How to Reach and Pitch the Hispanic Media" at the Annual Conference for Media Relations Professionals of the Council for Advancement and Support of Education (CASE) March 10 in Chicago, Illinois. Following her presentation, she and Julian Posada, general manager, Hoy will participate in a panel discussion moderated by Carlos Barroso, director of Marketing and Communications and adjunct faculty member, Saint Andrew's School.
Del Valle is responsible for media training, strategic planning and client relations at LNA, a marketing and communications company. She is also director and editor of the Hispanic Marketing & Public Relations book (Poyeen Publishing, $49.95) and host of the companion website and weekly audio podcast program by the same name, Hispanic Marketing & Public Relations (http://www.hispanicmpr.com/). As a veteran expert on the Hispanic market and frequent presenter at national and international events, she was invited by the conference organizers to share insights and information on the 45 million Hispanics in the United States and how to interact with Latino media.
HispanicMPR.com, an online forum and podcast for the exchange of information and ideas on Hispanic marketing and public relations, was recently selected Women that Win February 2008 Business of the Month.  Del Valle was recently profiled in HispanicEntrepreneur.com, an online portal that profiles Hispanic and Latin American entrepreneurs, companies and investors which provide them with start-up funds and capital.
Started as a companion website for the Hispanic Marketing & Public Relations book HispanicMPR.com provides a forum for readers and authors of the book, website subscribers and visitors to connect, discover the latest Hispanic daily market news and updates and listen to expert downloadable presentations and weekly podcast interviews.  Visitors may sign up for daily email updates, search the website for Hispanic market information; watch videos and listen to podcasts on the podcast announcement page, the website's audio player or download them for convenient listening on their MP3 or iPod players.
The Hispanic Marketing & Public Relations book was a 2006 Choice Outstanding Academic Title, the first title in its category to be selected for the prestigious recognition. The book provides 435 pages of information, case studies, graphics, market data and opinions based on the experiences of nineteen U.S. Hispanic market experts. Seventeen practitioners and two university academics, contributed fifteen chapters to the book. 
The mission of Council for Advancement and Support of Education is to advance and support educational institutions around the world by enhancing the effectiveness of the alumni relations, communications, marketing, fund raising, and other advancement professionals who serve them. Conference details are available at http://www.case.org/conferences/mrp/program.cfm